Did you know that in 2018, 91 percent of B2B marketers in North America use content marketing?
Why is this number so large? Because content marketing works. Beyond traditional marketing strategies like ads and commercials, using a content strategy has several bonus benefits. Here are just a few reasons content marketing continues to dominate the marketing industry.
Content is still king. In an ever-evolving digital era where more consumers leverage the internet to search, connect, engage and purchase, your content marketing strategy is more important today to reach your ideal customer.
As a business, your content marketing plays a critical role in growing your brand online. It's simply a must if you want to remain competitive.
In fact, the following shares exactly what is content marketing and reasons why it's so successful for businesses who leverage it.
What is Content Marketing?
Content marketing is a major part of inbound marketing, however, Inbound marketing also makes use of marketing automation tools. According to Content Marketing Institute, content marketing is,
"…a strategic marketing and business process focused on creating and distributing valuable, relevant, and consistent content to attract and retain a clearly defined audience, and ultimately, to drive profitable customer action."
In laymen terms, content marketing is your process of consistently creating high-quality content that solves your market's most pressing problems and challenges. This also includes sharing content that entertains, inspires, and educates.
Content creation, however, is just one piece of the puzzle. Content marketing also consists of strategically getting your message in front of your ideal customer and moving them to action through your content.

Image source: Search Engine Land
These favorable actions mean clicking on your link, opting into your list, generating engagement such as comments and shares, and purchasing your product. The success of your content marketing strategy is dependent on how often you're able to drive these business behaviors that create measurable results for your business.
Apart from the question "what is content marketing?', where did it come from, and why should it matter to you?
It's easy to think of content marketing as one of the latest tactics in a marketing pro's arsenal. However, the truth is that content has been around for a lot longer than you'd think. While the practice of content marketing as we know it today has skyrocketed thanks to the growth of various digital channels and the advancement of marketing automation, the first examples of "content marketing" appeared hundreds of years ago.
Since then, companies have been using written, recorded and designed materials to engage and convert their customers ever-more frequently. Around 60% of marketers say that they now create at least one piece of content each day.
Where Did Content Marketing Come From?
While content marketing might not be a "new" practice, it is something that's growing increasingly refined throughout the years. Since the early days of cave paintings and newspaper clippings, we've learned how to adapt content to serve a range of needs. Today, techniques like emotional marketing and storytelling have allowed us to create content narratives that resonate with our target audience.
For digital brands, year-over-year growth in traffic for any website is 7.8 times higher when using content marketing as part of your strategy.
If there's one thing that we've learned from the evolution of content marketing, it's that the right content can stand the test of time. Learn how to use material to your advantage, and you can access everything from higher levels of traffic to better brand loyalty.
Read through the infographic below, which was created by Uberflip – one of the most widely used platforms in the content marketing space. The infographic gives a comprehensive insight into the past, present, and future of the humble content marketing strategy. We hope you enjoy it!
An Easy Way to Focus on the Customer
Creating content for your target audience immediately pushes you to shift gears. With content marketing, companies have moved from a business-centric way of thinking to a customer-centric one. And that's the sales and marketing strategy that works today.
Traditional marketing strategies involved mass advertising to as many people as possible. While having a strong reach is still important, traditional ads are not. In this age of over saturated media, consumers have quickly learned to tune out ads and commercials. Businesses have found that consumers respond best when they are treated as human beings, rather than targets.

Image source: Orange Crush
Valuable Information – For Free!
Content marketing focuses on providing value to potential customers. Traditional marketing strategies only focused on value for existing customers. But you don't need to wait until someone makes a purchase to showcase your business's value.
Although it sounds counter-intuitive, providing content for free is now part of most business marketing plans. The content you offer draws more consumers to your brand website or social media pages. And while not every piece of content mentions your product or service, customers leave your site with a positive impression of your brand.
Boost Your Brand Awareness
Most consumers need to see your brand multiple times before buying. It's rare for consumers to make a purchase the first time they come across your brand. With so much choice available today, they may even feel foolish for purchasing too soon.

Image source: Sprout Social
The "rule of seven" developed by marketing expert Dr. Jeffery Lant is a good guideline to follow. It states that prospects need to have some form of contact with your brand seven times before they become a customer.
While this number varies, the implied solution is the same: you need to get your brand in front of potential customers often. Content marketing, coupled with marketing automation, makes brand awareness much easier. You don't have to be constantly selling and annoying customers with product ads. You can get them in the door with valuable content that they need or even enjoy.
Set Up a Trust System
Providing consumers with valuable content shows that you understand their needs. As you produce more relevant content that people appreciate, you'll build up trust over time. But by creating a library of useful content, you're also setting up a "trust system."
Consumers don't have to follow along with your content in real time. Content can remain in an easily accessible library or archive where anyone, including first-time visitors, can view it at any time.
Your content becomes a system for developing trust without any extra effort on your part. Instead of working to develop a relationship with each individual customer, as traditional sales and marketing departments did in the past, your content can do this work for you.
Visitors can browse through your content at their own pace, and as they find helpful information, begin to trust your brand without ever having interacted with you.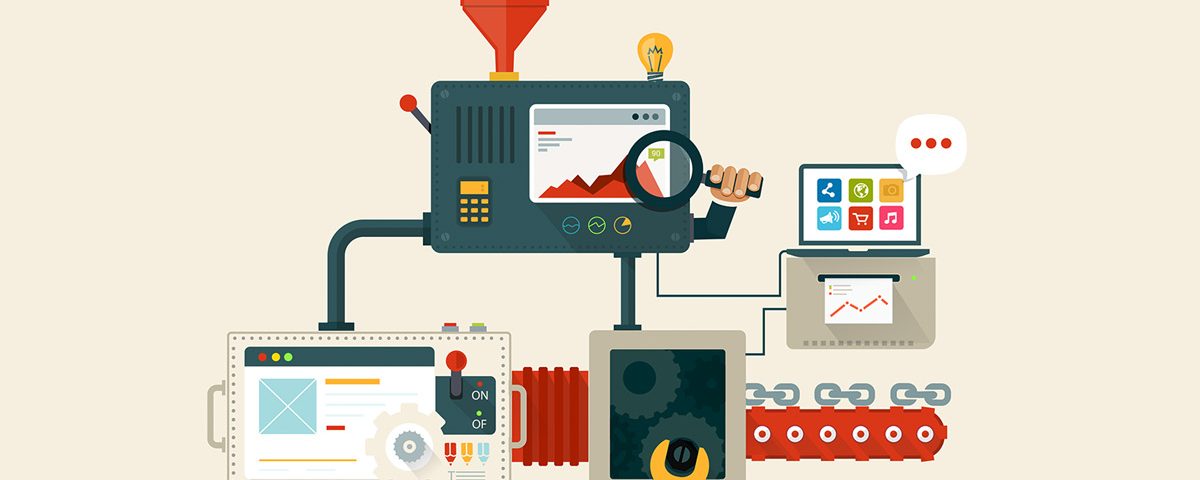 Image source: Trusted Advisor
Build Industry Authority
As you implement a content marketing plan, you'll not only develop trust among potential customers but with industry partners and competitors. As you continue to put out stellar content other brands in your industry will take notice. Content marketing establishes your industry authority.
Many marketers talk about industry authority as an automatic benefit of content marketing. But it's the process of content marketing that pushes you to think like an industry expert.
You'll earn that authority by keeping up with consumer needs, preferences, and industry trends. So content marketing won't makes you an instant expert, but it will push you to take the steps needed to become an authority figure.
5 Reasons Why Content Marketing is Successful
With an understanding of what content marketing is and how it applies to your business, here are five reasons why content marketing is so successful.
1. Positions You as an Authority in Your Industry
The big advantage of content marketing is that it sets you apart as a leader and authority in your industry. To get people to do business with you, it's important to build the know, like and trust factor with likely customers.
Content that offers solutions or addresses common questions asked by your audience is central to creating an authoritative presence online.
2. Provides You with Value to Share with Your Followers
Content such as infographics, live video, and high-quality blog posts perform extremely well on social media. People aren't logging onto social media to buy products and services. They're looking to connect, engage, and add to conversations.
Your content marketing provides you with an arsenal of value to deliver to your social media followers to keep them coming back to your pages.

Image source: Agile CRM
3. Improves Traffic and Lead Generation
A whopping 63% of marketers say generating traffic and leads is their top challenge. That's the majority! Yet, content marketing is a viable strategy for driving quality traffic to your webpages and capturing qualified leads for your sales funnel.
Optimizing your blog posts for SEO, for example, helps you rank in search, thus, boosting visibility and organic traffic to your website. Through content promotion, you strategically distribute your content in a way that gets it in front of more people in your market.
Finally, the more visitors you have coming to your pages, the more opportunities for lead conversion. The key is ensuring that your pages offer something valuable (i.e. video series, checklist, template, quiz) in exchange for their contact information.
4. Consumers are Looking for Content before They Contact You
Also, according to Hubspot, consumers are viewing 3-5 pieces of content prior to reaching out to a sales representative. They want to engage with your blog article, social media posts, videos and webinar presentations before they actually make contact with your business. Therefore, having content that resonates with their interests is key to attracting ideal prospects.
5. Content is the Fuel that Moves Leads into Buying Customers
Successfully moving your leads through the buyer's journey requires content. Certain types of content work well than others depending on which stage your prospect is in the journey.
Blog posts and social media posts are great for building awareness and trust (the Awareness Stage of the buyer's journey). However, case studies are better for the Decision Stage.
Leveraging these different content types are essential to strategically get your customer closer to making the purchasing decision.

Image source: lynda.com
Conclusion
Content marketing is here to stay. In fact, your existing and prospective customers desire to engage with your content and learn more from you. Give them what they want! Develop a documented content marketing strategy that positions you as a reliable source, offers solutions, and builds your sales funnel.
We're equipped to help you get in front of your audience, drive traffic to your website and generate leads. Reach out to us and let's chat.