When you are brainstorming ways to grow your business, what comes to mind? Should the marketing team provide better leads to the sales department, so they can close more deals? Marketing and sales are both profitable and necessary branches, but they are different. Marketing reaches target markets and sales close the deals. But, what if they worked together?
Smarketing is where the sales and marketing departments work together to reach a common revenue objective. They are frequently communicating and set their goals together, so the business is profitable.
For example, the marketing department agrees to provide sales with a certain number of high-quality leads per month to increase their chances of closing enough sales. 
Customer relationship management
Your first thought may be customer relationship management is for the sales team. They are who have the personal connections with prospects and customers. The sales team is who could benefit most from the CRM software to improve customer relationships. However, the marketing department has a role in CRM too.


Image source: Rafi Chowdhurry
Online marketing – online shopping has increased the scope of your target market substantially. The campaigns are cost effective and can be easily monitored for effectiveness. The CRM software can track and anticipate buyer patterns which are useful to the sales teams.
Email marketing campaigns – email marketing campaigns are effective and not too expensive to maintain. Most customers are warm leads since they provide the business with their email address for more information.
Forecasting – customers are not static, so you must change your campaigns and strategies to suit their buying patterns. The CRM forecasting can help marketers looks at the statics and change accordingly. Any change comes with a certain amount of risk, but the rewards are greater when you use CRM forecasting. 
Marketing software
Excellent marketing software is a necessary tool in smarketing. HubSpot's inbound marketing strategy takes a different approach to marketing. Instead of interrupting it is more informative.
There are many apps for blogging, social media management, lead management, and marketing that customers are receptive too. The right marketing software can help businesses track the progress and analyze what is working versus what isn't with their strategy.
Lead Generation
Lead generation isn't just the sales department's job in smarketing. Marketing plays an important role in the lead generation process. Marketing qualified leads and sales qualified leads must be brought together to create excellent sales-ready leads. So, what do these sales-ready leads look like?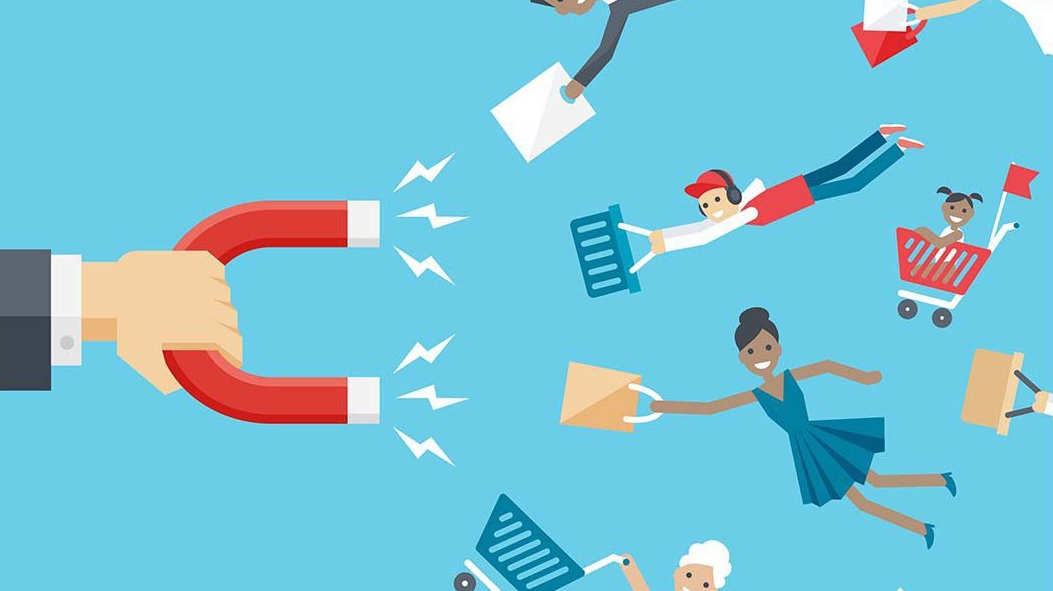 Image source: Adonwebs
A great sales-ready lead will be the right combination of fit and interest.
If they have a low level of interest and would not be a good fit for your business disregard them.
A customer may be a great fit for your business but might not have the right level of interest to take the next step. This is a great chance for the marketing team to spark more interest in the business product or service to encourage the customer to take the next step in the buying process.
Once the customer has expressed interest in a free trial or demo you want to follow up promptly! They have transferred over to sales-ready leads and you don't want to lose this opportunity. Hubspot recommends contacting a decision maker at the company (a VP or Director) to close the deal.
Sales Strategy
The marketing team should be working closely with sales to create a sales strategy. Marketing and sales can develop strategies for promoting customer loyalty, increasing sales from existing customers, and up-selling additional products.
It takes several points of contact before a sale is made and that is why the departments need to collaborate. Marketing plays a key role in turning cold leads into warm or hot leads. It is far easier to close the sale on a warm or hot lead than a cold lead. The marketing team helps set the sales team up for success. This way both are reaching the shared revenue goals.
Looking to grow your business, but need a great marketing plan? Let React help. We help companies with everything from SEO and inbound marketing to video and animation.  We believe any company can expand their reach through targeted cost-effective digital tactics. Contact us today.