Invest in Content for a Competitive Advantage
Content is king. You've heard it before. But did you know that in 2018, 91 percent of B2B marketers in North America use content marketing?
Why is this number so large? Because content marketing works. Beyond traditional marketing strategies like ads and commercials, using a content strategy has several bonus benefits. Here are just a few reasons content marketing continues to dominate the marketing industry. 
An Easy Way to Focus on the Customer
Creating content for your target audience immediately pushes you to shift gears. With content marketing, companies have moved from a business-centric way of thinking to a customer-centric one. And that's the sales and marketing strategy that works today.
Traditional marketing strategies involved mass advertising to as many people as possible. While having a strong reach is still important, traditional ads are not. In this age of over saturated media, consumers have quickly learned to tune out ads and commercials. Businesses have found that consumers respond best when they are treated as human beings, rather than targets. 

Image source: Orange Crush
Valuable Information – For Free!
Content marketing focuses on providing value to potential customers. Traditional marketing strategies only focused on value for existing customers. But you don't need to wait until someone makes a purchase to showcase your business's value.
Although it sounds counter-intuitive, providing content for free is now part of most business marketing plans. The content you offer draws more consumers to your brand website or social media pages. And while not every piece of content mentions your product or service, customers leave your site with a positive impression of your brand. 
Boost Your Brand Awareness
Most consumers need to see your brand multiple times before buying. It's rare for consumers to make a purchase the first time they come across your brand. With so much choice available today, they may even feel foolish for purchasing too soon.

Image source: Sprout Social
The "rule of seven" developed by marketing expert Dr. Jeffery Lant is a good guideline to follow. It states that prospects need to have some form of contact with your brand seven times before they become a customer.
While this number varies, the implied solution is the same: you need to get your brand in front of potential customers often. Content marketing, coupled with marketing automation, makes brand awareness much easier. You don't have to be constantly selling and annoying customers with product ads. You can get them in the door with valuable content that they need or even enjoy.
Set Up a Trust System
Providing consumers with valuable content shows that you understand their needs. As you produce more relevant content that people appreciate, you'll build up trust over time. But by creating a library of useful content, you're also setting up a "trust system."
Consumers don't have to follow along with your content in real time. Content can remain in an easily accessible library or archive where anyone, including first-time visitors, can view it at any time.
Your content becomes a system for developing trust without any extra effort on your part. Instead of working to develop a relationship with each individual customer, as traditional sales and marketing departments did in the past, your content can do this work for you.
Visitors can browse through your content at their own pace, and as they find helpful information, begin to trust your brand without ever having interacted with you.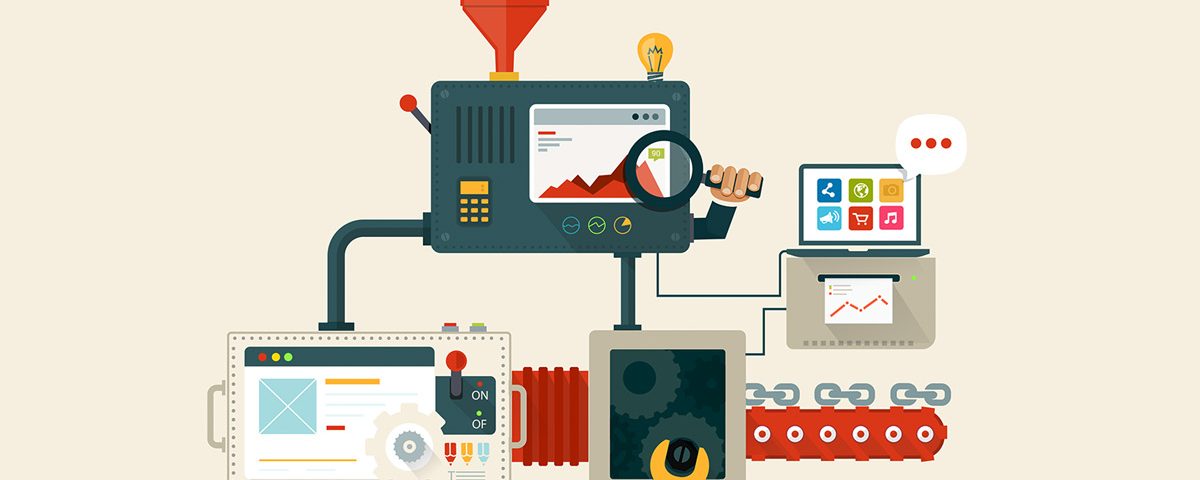 Image source: Trusted Advisor
Build Industry Authority
As you implement a content marketing plan, you'll not only develop trust among potential customers but with industry partners and competitors. As you continue to put out stellar content other brands in your industry will take notice. Content marketing establishes your industry authority.
Many marketers talk about industry authority as an automatic benefit of content marketing. But it's the process of content marketing that pushes you to think like an industry expert.
You'll earn that authority by keeping up with consumer needs, preferences, and industry trends. So content marketing won't makes you an instant expert, but it will push you to take the steps needed to become an authority figure.
 Content marketing has only grown in the last few years and it shows no sign of slowing down. For help implementing the best content marketing strategies into your marketing plan, contact our experts today.